How to import a QTI package
The IMS Question and Test Interoperability specification (QTI) defines a standard format for the representation of assessment content. This standard enables different learning tools to share assessment content. For example, if I have a pool of questions created in an LMS that supports QTI, I can export those questions in the form of a QTI package and then import that package into BetterExaminations. All of the questions will then be automatically created and inserted into the question bank.
You can read more about QTI in the official QTI documentation here
Supported QTI Versions
BetterExaminations currently supports QTI 2.1. This standard is used by Blackboard. Other LMS providers may use different QTI versions that are not currently supported. We will continue to add to the list of supported QTI versions in the future.

Supported Question Types
Currently, BetterExaminations supports the following question types for QTI2.1 import:

- Multiple Choice (Standard)
- Multiple Answer
- True/False
- Essay

Note: Any questions that are not of this format will be ignored during the import process.


How to import a QTI 2.1 package from Blackboard
1. Firstly, you need to export your question pool from Blackboard. Navigate to the question pool list, select the dropdown next to the pool you want to export, and select 'Export QTI 2.1 package'. This will download a ZIP file that you will need to continue.
IMPORTANT INFORMATION REGARDING QUESTION SCORES/POINTS:
Questions exported from Blackboard do not contain any scoring/points information. This means that all questions imported from Blackboard into BetterExamintions will be given a default score of 1. You will need to re-enter points for any questions imported.



2. Login to BetterExaminations and navigate to your course question bank. Select 'Import questions' at the top of the question bank.



3. In the format dropdown, select QTI 2.1 Package. In the file upload box, click 'Broswe...' and select the ZIP file that you downloaded from Blackboard.




4. Once you select your file, you will see a table containing all the supported questions that can be imported. Check the questions and make sure you've deselected any questions you don't want to import.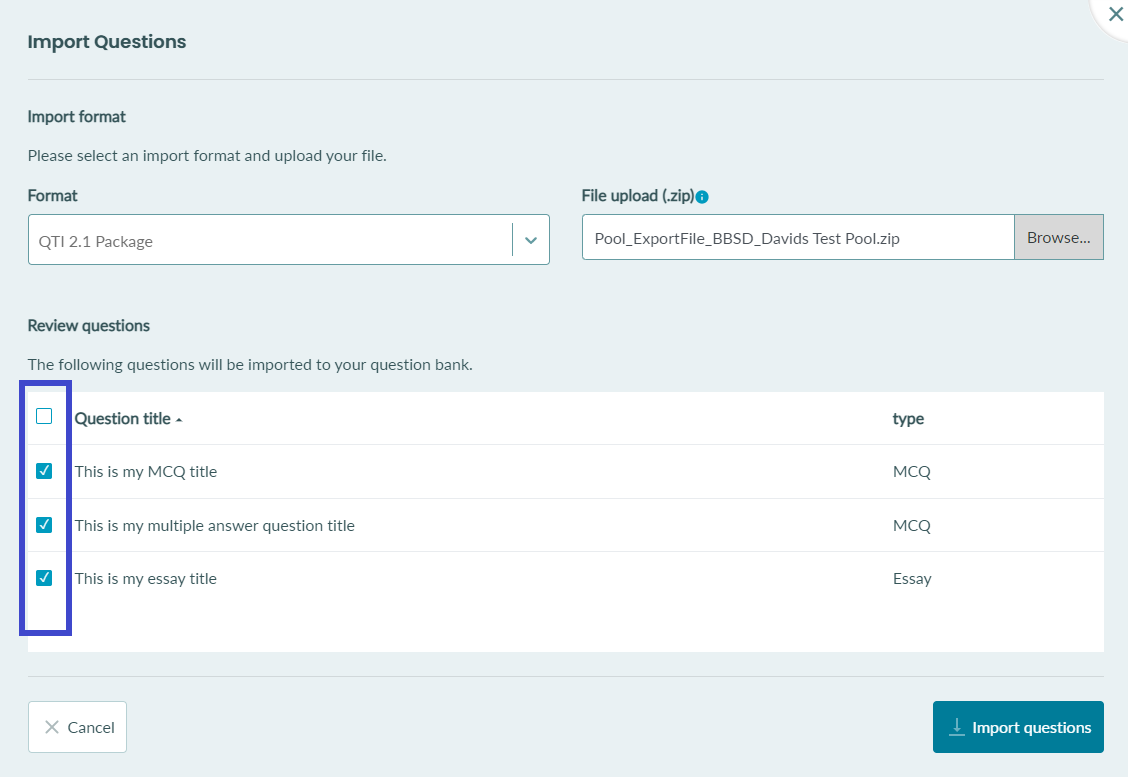 5. Once you're happy, select 'Import questions' on the bottom right-hand side.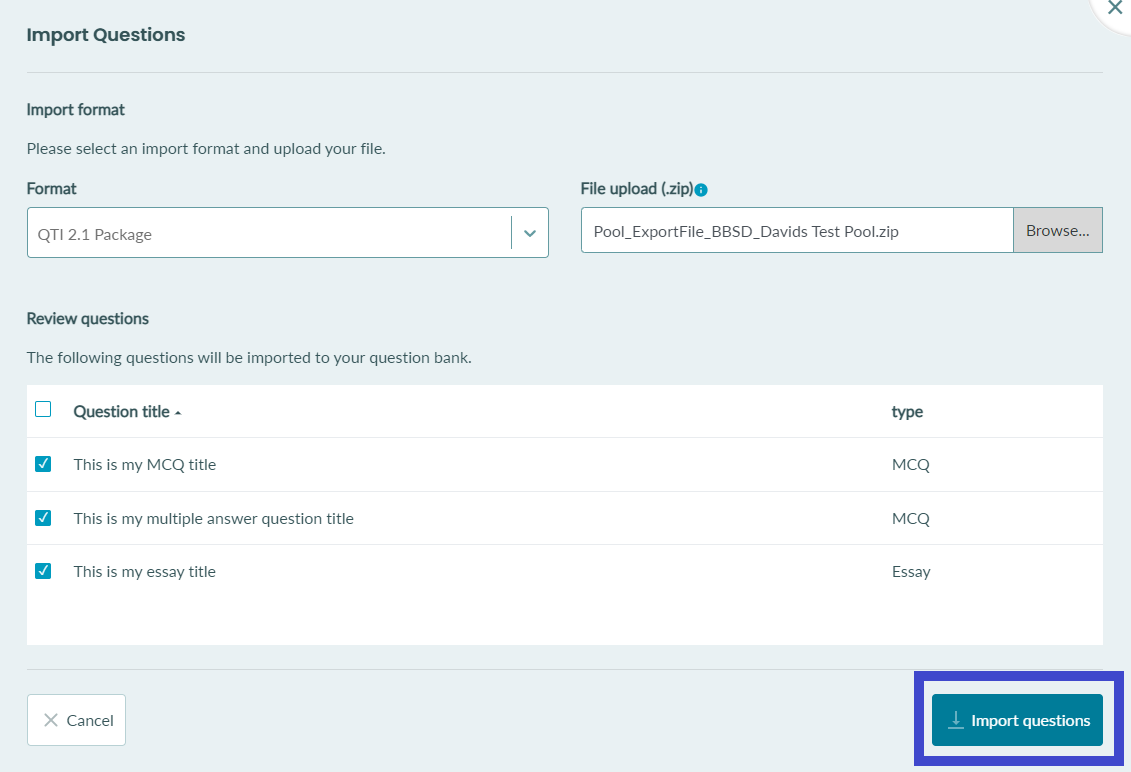 6. That's it. Your questions should now appear in your question bank..