Releasing results to students
Explore the different options for releasing exam results to your students
Releasing results
There are two ways to release results to students in BetterExaminations.
Release results immediately to students after submitting the exam.
Release results manually after marking the exam
Option 1: Releasing results immediately
Releasing results immediately is only suited to auto-scored exams. If an exam consists solely of auto-scored questions, you may choose to give the auto-calculated result immediately to the student without having to wait for them to be released manually.
This option is configured inside the Exam Options and must be set before the student starts the exam.

Once this option is set, students will be shown their results immediately after submitting the exam.
Students will briefly see a message while their results are being calculated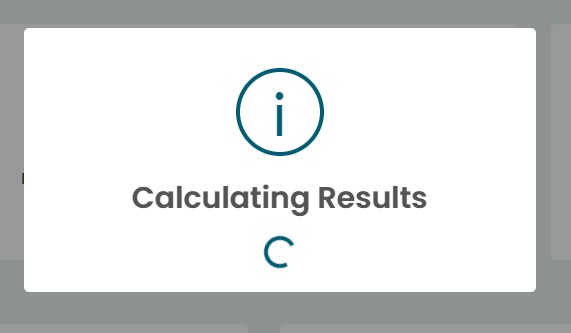 Within a few seconds, they should see their results as below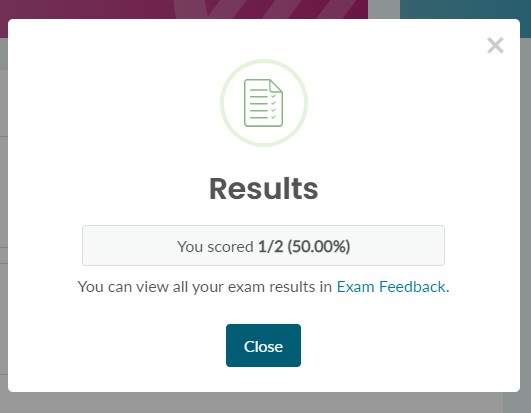 Students can still access the exam feedback page after seeing this result.
Remember, if some questions are not auto-scored, students will see inaccurate results.
Option 2: Releasing results manually after marking the exam
Now that marking is complete you can release the grades.
Grades can be released at any point after the Exam Sitting's End Time has passed. Released grades can be pushed to a third-party gradebook if one has been configured.
When you select Exam is ready for release to students the "Release results" button becomes active:
When you select Release results a prompt will ask you to confirm. If you are happy to go ahead, select the Release results button:
There is also a toggle that allows you to provide feedback to the entire cohort. When this toggle switch is enabled a text box will be displayed that will allow you to enter feedback for all students:
When the results have been released the prompt will close and an alert will be displayed on the Submission screen. The Exam status will also change to "Completed":
Students will see their results and overall feedback immediately.
When results are released all students will be notified of their results even if overall feedback has not been provided.